Speakers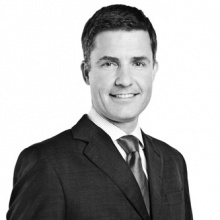 Philipp Rath
Partner at Grant Thornton Unitreu
Partner, certified auditor and tax advisor in Grand Thornton Unitreu which is a member firm of Grant Thornton International Ltd, one of the world's leading organizations of independently owned and managed accounting and consulting firms.
Philip has been active in the profession for over 20 years. He joined the predecessor company of Grand Thornton Unitreu in 2006, has been the managing director since 2007 and acts as a partner since 2009.
He obtained the Certified Public Accountant qualification in Main (USA), in 2003. He holds a Master's university degree from Vienna School of Economics, 1990.

His key areas of expertise include the audit of financial statements and advisory services provided to medium-size companies and multinational corporations with an Austrian origin. He specializes in the field of Corporate Governance as well as systems audits.
Philipp Rath is a registered Quality Inspector and member of the Accounting and Audition Standards Board of the Austrian chamber of chartered public accountants and tax consultants. Until April 2012, he serviced a four-year term as Board Member (Treasurer) of the Institute of Austrian Chartered Auditors.
Partner at Grant Thornton Unitreu