Speakers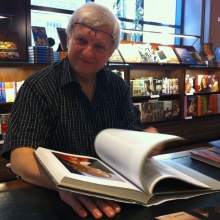 Victor Novikov
Founder and CEO of Viktor & Victoria Investment Management GmbH
Dr. Victor Novikov is a skilled business adviser, especially in investment and financial communications. He consults in the fields of finance security, direct and portfolio investment, and especially in commercial real estate, funds and other securities. Two of his new projects are "I love Austria" (focus on tourism) and developing a fund with investments in paintings.
Previously, Victor worked at the USSR Academy of Science in Moscow, at the Higher Schools of International Business under the supervision of the USSR Foreign Trade Ministry and the Academy of National Economy (RANEPA) - as a lecturer, academic secretary and program manager. He also functioned as a petroleum products trader at Novoexport, Moscow, and as a deputy investment manager at Ostinvest, Vienna.
He was the CEO of Kinex-Invest Holding in Vienna, also acting as an umbrella hedge fund manager. He was the CEO and real estate manager at Bau mit Wert in Vienna as well.
He leads My Home Immobilien in Vienna as founder and CEO. He has also established VIKTOR & VICTORIA Hotels, and later VIKTOR & VICTORIA Investment Management GmbH in Vienna, and acts as the current leader and CEO.
Victor has secured and supervised the execution of 10 M&A transactions with Austrian hotels and has also steered the establishment of over 10 Austrian companies. His own company is the partner of the World Communication Forum in Davos and the host of its regional session "Investors Communications" in Tyrol in October, 2015.
Victor has graduated from the Moscow State University. He holds a diploma from the Academy of Foreign Trade in Moscow (Soviet MBA) and has completed the Moscow International Stock Exchange courses with a First Class Certificate in trading with securities. He has a diploma from the European Economy School in Vienna as a real estate broker.
He is a qualified economist with expertise in foreign relations and acts as a securities broker and real estate manager. His mother tongue is Russian and he is fluent in German and English.
Founder and CEO of Viktor & Victoria Investment Management GmbH