Partners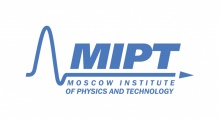 Moscow Institute of Physics and Technology
Hello from Moscow Institute of Physics and Technology, one of the leading tech universities in Eastern Europe. It is located near Moscow, Russia, in a small picturesque town of Dolgoprudny.
What do we do?
MIPT is a leading education and research center in the fields of science and technology. We are within 15% of the best world's higher schools in physics and the most desired place to study for tech geeks from Russia and neighboring countries, being at the same time one of the most challenging universities to enroll in. MIPT is actively developing its research activity with dozens of labs working in the fields of space exploration, physics, mathematics, life sciences and more.
Why are we interesting?
Being on the frontier of Russian science, which is fascinating in its own way, we provide the groundbreaking research in many fields of science with the top range, world-renowned scientists working in our many laboratories, among which:
Laboratory of Nanooptics and Plasmonics. Last year this team developed an extremely accurate graphene oxide biosensor based on surface plasmon resonance. They have also managed to prove that light-based computers in the future could consist of copper components (instead of silver and gold components) and be cooled via conventional cooling system – this all makes photonic devices closer to reality than ever before.
Laboratory of High-Resolution Infrared Spectroscopy of Planetary Atmospheres. The team participates in the development of brand new onboard equipment both for Russian and European space missions, such as ExoMars 2018.
Laboratory of Artificial Quantum Systems has been one of three partnering institutions to create the first Russian superconducting qubit in 2015. That raised Russia into the short list of countries with the most advanced research in quantum electronics. Now the lab is working on creating a scheme able to perform two-qubit operations.
The Center for Aging and Age-related Diseases is a cluster of labs studying membrane proteins, that united into a research center with a specific goal in mind: improve the quality of life in old age and combat Alzheimer,  Parkinson and other age-related diseases. The center's supervisory board and management team include founder of optogenetics Ernst Bamberg, biophysicists Ray Stevens, George Byuldt, Valentin Gordeliy, Vadim Cherezov and others. Last year they managed to structure KR2 protein that can be controled with light and thus is a new tool to study neural processes in the brain. In addition, a new approach was presented that will speed up and simplify the study of membrane proteins that play an important role in the aging process.
What else?
We enjoy telling the world about all the research going on in MIPT through the global media. We believe in the importance of science communication, of not only doing research but also promoting its results. MIPT public relations team is always open to inquiries and feedback. Just contact us any time for any questions:
press@phystech.edu, +7 (929) 992 27 21