Speakers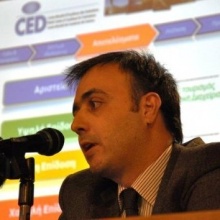 Manolis Psarros
Managing Director of abouTourism
Manolis Psarros is a destination development and marketing consultant with an international experience in strategic planning & operations support, urban & rural tourism planning and development, destination marketing research projects & campaign management, product development and digital tourism strategies.
Manolis is the founder and Managing Director of abouTourism destination consultants, an international destination development & marketing consultancy with a regional focus on SE Europe & Eastern Mediterranean Regions. He also partners with UNDP regional chapter as a speaker and tourism trainer in the Black Sea Region countries and he is a member of the European Institute of Place Marketing, the GeoBranding Guiding Group and the International Federation of IT in Travel & Tourism.
Manolis has served the City of Athens Tourism & Economic Development Company in Greece as a Tourism Development Director for six years. He has provided strategic counsel to destinations around the world including UK, Finland, Greece, Denmark, Bulgaria, Slovenia, Armenia and Kenya.
Managing Director of abouTourism