Speakers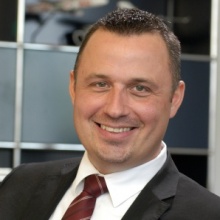 Franco Gullotti
Owner and CEO at Gullotti Communications GmbH and Member of the Board of Swiss Crisis Communications Association
Franco Gullotti, the founder of Gullotti Communications, is a widely experienced corporate communications specialist.
A native of Bern, Switzerland, he graduated in Law before completing an Executive Masters in Corporate Communications Management.
Franco Gullotti can also draw on several years of practical communications experience in the corporate world, including 10 Years with Swiss International Air Lines (Swiss). As Head of Internal Communications, Franco Gullotti introduced new and innovative communications tools and channels to support Swiss's difficult turnaround process in the mid-2000s. As its later Head of Media Relations and Deputy Head of Corporate Communications, he cultivated an innovative and cost-effective approach to Swiss's PR activities that helped substantially raise the company's profile and image throughout and beyond Switzerland.
Franco Gullotti was also closely and actively involved in various crisis communications (in response to accidents, strikes, bomb threats, bonus discussions, layoffs, weather-related operating disruptions, pandemics and more) during his time with Swiss. Indeed, with his extensive practical experience, coupled with constant preparations for possible emergency scenarios and the emergency exercises he has been involved in several times a year, Gullotti is widely regarded as one of Switzerland's most experienced crisis communications specialists.
In spring 2010 Franco Gullotti established his eponymous business consultancy for crisis, litigation and PR (www.g-com.ch). Gullotti is a Member of the Board of the Association for Crisis Communications Switzerland.
Owner and CEO at Gullotti Communications GmbH and Member of the Board of Swiss Crisis Communications Association