Speakers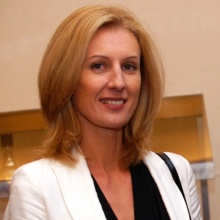 Anna Lukanina
Executive Director at Depot WPF, President of the European Packaging Design Association
Anna Lukanina has been working in Depot WPF since 2002. She has performed the duties of Depot's New Business Director and Commercial Director. Since January 2009 she holds the position of Executive Director of the agency. Anna is responsible for the company business development, budget formation, supervision of its implementation, and relations with current and potential customers.
Among the brands she works with are: Nestle, Unilever, DANONE, Xerox, Philips, Kaspersky, Campbells, Kimberly Clark, Beeline, etc.
Since 2008 Anna also functioned as Executive Board member of the EPDA (European Packaging Design Association; former Pan European Brand Design Association), and since 2011 she acts as its President.
Executive Director at Depot WPF, President of the European Packaging Design Association