Speakers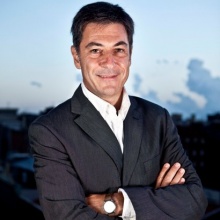 Juan Carlos Belloso
Director at Future Places - Place Competitiveness and Development
Juan Carlos Belloso is an international expert in Corporate and Place Strategy, Branding and International Promotion, based in Barcelona. Advisor to the Barcelona Brand project, the Barcelona Strategic Metropolitan Plan, the Catalonia Brand Committee and founding member of the 'Barcelona Global' Association, a private organization formed by a group of business people, professionals and entrepreneurs with the aim of creating and developing projects to improve the positioning and influence of Barcelona in the world system of cities, Juan Carlos is also currently advising different countries, regions and cities in Spain, Europe, Russia and Latin America in the areas of place branding, image and reputation management and competitiveness.
Juan Carlos graduated in Economics and Business Administration at the University of Barcelona with specialization studies in international marketing at New York University, and has been Brand Strategy Services Director at Futurebrand in Madrid, Director of Strategy Consulting Services at Coopers & Lybrand and KPMG, Director of the Catalan International Promotion Agency in New York and responsible for international marketing projects at the Barcelona'92 Organizing Olympic Committee.
Frequent speaker and author of brand strategy and place branding articles for different journals and magazines, he recently contributed to the new book 'City Branding: Theory & Cases', published in January 2011.
Director at Future Places - Place Competitiveness and Development