Speakers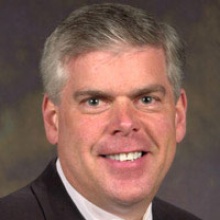 Kevin Donnellan
Executive Vice President and Chief Communications Officer (CCO) for AARP
As Executive Vice President and Chief Communications Officer for AARP, a 38 million member organization regarded as the most powerful lobby in America, Kevin Donnellan oversees the development of AARP's strategic communications priorities and direction, positioning AARP, the AARP Foundation, and AARP Services with media and opinion leaders, and shaping the Association's reputation with many key constituencies.
Since joining AARP, Mr. Donnellan has assumed several leadership roles that have been instrumental in the growth and success of AARP, including director of the office of grassroots and elections, leading state and national grassroots advocacy campaigns, e-advocacy efforts, and the group's voter education initiative.  Mr. Donnellan also spearheaded AARP's public policy operation and was responsible for formulating and implementing the Association's legislative agenda.
In his current role, Mr. Donnellan has helped AARP plug into social media, exploding the myth that older Americans are not wired in to new communications channels. Mr. Donnellan has transformed AARP into a 21st-century media conglomerate that includes a comprehensive web presence at AARP.org, a publications universe anchored by the world's largest circulated magazine, a diverse array of AARP TV/Radio programming, a rising social media profile, and several mobile apps – resulting in seamless delivery of AARP content to people where they are.
His vision and oversight of AARP's information technology group has nurtured a "digital culture" within the organization, enabling a more efficient, connected workforce and stronger engagement among employees, members, volunteers, partners and advocates.
Before coming to AARP, Mr. Donnellan worked on Capitol Hill, where he was executive assistant to Geraldine Ferraro, a former member of the U.S. House of Representatives.  Mr. Donnellan represents AARP on the Communications and Marketing Advisory Task Force of the Independent Sector and on the Leadership Council of Aging Organizations.  He is a member of the board of directors of the Long-Term Care Campaign and currently serves as its chairman.  He also serves on the board of the Insurance Marketplace Standards Association and is a longstanding member of the Arthur Page Society.
Executive Vice President and Chief Communications Officer (CCO) for AARP