Speakers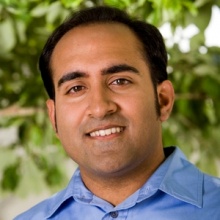 Rohit Bhargava
SVP Global Strategies & Planning, Ogilvy
Rohit Bhargava is a marketing expert and founding member of the Ogilvy 360 Digital Influence team, the world's largest global network of social media strategists, and best-selling author of Personality Not Included.
His second book called Likeonomics will be published in early 2012 and his personal marketing blog Influential Marketing has been featured in the Wall Street Journal and named one of the top 25 marketing blogs in the world.
Rohit has been invited to speak at TEDx, Wharton, CES and quoted as a marketing expert by Fast Company, NPR, SkyNews, and The Guardian (UK).
He lives in Washington DC, where he is also an Adjunct Professor of Global Marketing at Georgetown University.
SVP Global Strategies & Planning, Ogilvy