Speakers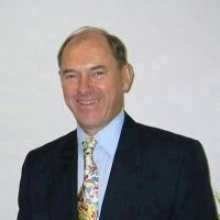 Hans Kunz
Overseas Representative in Switzerland for Hong Kong Science & Technology Park
Hans Kunz is Overseas Representative of the Hong Kong Science & Technology Parks Corporation - a large nonprofit organization specializing in international trade and development. Based in Zurich, he has been in charge of its business relations for 4 years.
In 2008, Hans moved back to Switzerland, having spent over 30 years in Hong Kong as a Senior Executive Coach running his own Company.
Prior to that, he was the Regional CEO of the publicly listed Swiss company Givaudan, acting in charge of Asia Pacific, and worked for a total of 28 years in the Flavour and Fragrance Industry.
In his career he has occupied leadership positions such as the President of the Swiss Chamber of Commerce in Hong Kong. He is also a founding member of the Hong Kong International Coaching Community.
Born and raised in Switzerland, Hans R. Kunz is fluent in German, English and French. He doesn't speak Chinese, but understands fairly well the Chinese people and their culture. Hans has conducted many cultural introduction workshops and personality developing seminars to mobilize and build trust in people that want to work together and grow. His experience in multinationals and years of living in Asia enables him to build bridges between people from the West and the East.
Overseas Representative in Switzerland for Hong Kong Science & Technology Park