Speakers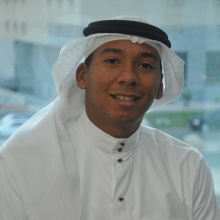 Majdi Al Ayed
Managing Director for UAE and Vice President of Network Affairs at TRACCS
Majdi Al Ayed is the UAE Managing Director and Vice President of Network Affairs at TRACCS, one of the largest and fastest-growing communications networks in the region which provides public relations and consultancy services in the Middle East and North Africa.
An award-winning public relations professional, Al Ayed is among the most experienced Gulf Arab practitioners, having entered the field in 1998 at the age of 16 as a PR trainee at TRACCS Headquarters in Jeddah, Saudi Arabia. His specialties include corporate communications, aviation, travel & tourism, and strategic consultancy.
A Saudi national educated in Jordan and Lebanon, Majdi joined TRACCS as a trainee while studying at the American University in Dubai. After his graduation and accelerated apprenticeship, he began handling an impressive range of local, regional and international clients, including VISA International, Saudi Arabian Airlines, Dubai Summer Surprises, Dubai Shopping Festival, AT&T, Pepsi Cola, Jeddah Economic Forum and many others, and rapidly worked his way through the ranks to become Managing Director for the UAE, which is the company's headquarters for the entire Middle East and North Africa.
The multiple campaigns he designed and led for Dubai Shopping Festival and Dubai Summer Surprises won the prestigious 2008 IPRA Golden World Award in the Travel and Tourism category, the only recognition given to a Middle East campaign in that year.
As Vice President for the network, he has introduced new and innovative client-servicing systems and procedures across the network, developed major business (particularly in the Public Affairs sector) and spearheaded communications programs for a range of clients.
Al Ayed is currently in charge of a team of over 100 professionals who perform the functions of client-servicing managers, account planners, media relations executives, and administrative personnel - across seven markets, including the UAE.
He holds a BBA diploma in Marketing/Advertising from the American University in Dubai.
Managing Director for UAE and Vice President of Network Affairs at TRACCS