Speakers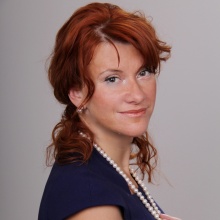 Yanina Dubeykovskaya
WCFDavos Founder and Content Director, WCFA association's President (Russia)
Founder and General Director of WCFDavos
President of the Word Communication Forum Association
CEO Ňîp Communications LLC
Yanina boasts an extensive career of over 15 years in communications – in the fields of politics and energy industries in Russia, and also as a scientist in the fields of philosophy and psychology. As a fully qualified psychologist and philosopher, she initially starts her career in human resources and corporate psychology.
In 2009, with the rapid growth of the internet and the vats impact of digital reality which started changing not only industries, but also turned communications into a key driver of the human's, society's and relationships' development in general, Yanina initiated the World Communication Forum in Davos – as a global platform for expertise and a growing influence of the professional communicators' community on the global development of the world.
From 2009 till 2013 she was the co-Founder and Content Director of the summit, and since 2013 she is the General Director of the event.
Yanina's experience comprises corporate communications, corporate psychology and political, social and public communications. She is also an acknowledged expert in applied psychoanalysis and political psychology.
In 2014, the WCFDavos forum's community established a non-profit, non-governmental organization – the World Communication Forum Association (WCFA), with Yanina being elected as the President of the Executive Board.
The goal of the organization is to support initiatives related to the development of education in the field of communications and global culture and also realize international projects focused on communications and progressive visions of the future.
For over 25 years, Yanina has been actively practicing Tai Chi and she holds a gold medal from the championship in Europe for 2013.
She is also the author of the book "Stop Frame" dedicated to the psychoanalytical approach in HR.
WCFDavos Founder and Content Director, WCFA association's President (Russia)