Speakers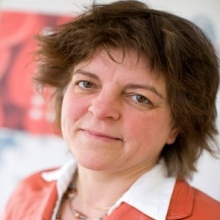 Nettie Buitelaar
CEO at Leiden Bio Science Park
Nettie Buitelaar is the CEO of Leiden Bioscience Park - a leading life sciences cluster in the Netherlands and ranks among the top five most successful science parks in Europe - it was awarded the Menzis award for the Best Business Park in 2009.
She is also the Owner of Buitelaar Biotech Business - founded in 2006, the company provides independent high-quality advice and services in biotech business, focusing on the transfer from science to market.
In the past, Nettie acted as a Manager in charge of business units, research analysis, and biotechnology departments at Xendo (pharmaceuticals industry), BioPartner, Gilde Investment Management, the Agrotechnological Research Institute, and several non-profit organizations.
She holds a PhD from the Agricultural University Wageningen and an MBA diploma from the TSM Business School.
CEO at Leiden Bio Science Park