Speakers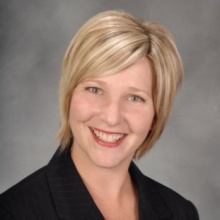 Annie Gravier
Director Public Affairs and Communications at Technoparc Montréal
Annie Gravier is currently Director Public Affairs and Communications at "Technoparc Montréal".  She possesses over 20 years of bilingual experience in corporative communications, public affairs, media relations and content editorials specializing in the spheres of: Earth and life sciences, clean technology, in-house promotion of CRM work tool implementation, criminality, beverages, ship transport and high tech.
In the past she acted as Director in charge of internal and external communications for big multinational corporations (Molson Coors Canada; Imperial Tobacco) based in Ontario and Quebec.
Being perfectly fluent in French and English, she has specialized in social media, Web 2.0, branding, promoting, advertising, company services, event organization, project implementation and website content management.
Annie holds a Bachelor's degree in Communications from the Concordia University and has won 2nd place in the Equinoxe competition for a project on launching a product in-house. She is also a writer and a musician.
Director Public Affairs and Communications at Technoparc Montréal