Speakers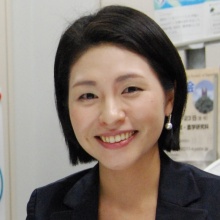 Hiromi Yokoyama
Associate Professor at the University of Tokyo, School of Science
Hiromi Yokoyama functions as Associate Professor at the University of Tokyo, School of Science.
Born in 1975, she received her doctoral degree in science from the Tokyo Science University at the age of 28. In the next three years she acted as Senior Researcher at the Hayama Center for Advanced Studies (laboratory of Kohji Hirata) and the Graduate School for Advanced Studies (SOKENDAI).
In 2007 she became Associate Professor at The University of Tokyo, where she is currently working on a research in the field of communications.
Her main academic interest is science communication which she considers indispensable for researchers and innovation centers. Based on the history of modern science, science and technology policies and scientific ethics, Hiromi has been establishing a new style of communication between modern society and scientists.
Hiromi Yokoyama is also working on a study of scientific PR activities on the basis of interactive communication as the basic concept of science communication.
In February 2007 Ms Yokoyama was acknowledged as an expert by winning the 48th Science Movie festival prize of The Minister of Education, Culture, Sports, Science and Technology, and in May 2007 she was awarded the 2nd Japan Science Journalist Prize "The Story of Light and People".
Associate Professor at the University of Tokyo, School of Science