Speakers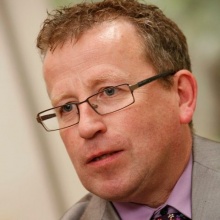 Michel Claessens
Head of Communications at the ITER Organization
Michel Claessens is currently Head of Communications at ITER Organization in Cadarache (France).
Michel was born in 1958 in Brussels. He has a PhD in science, and has been a scientific researcher over the last ten years (physical chemistry, medical imaging, biotechnology, and pharmaceuticals). He has also been acting as a free-lance scientific journalist since 1980.
Michel joined the European Commission in 1994. He functioned as Head of the Communications Unit in the Research Directorate-General. He was also Editor-in-Chief of the research*eu magazine issued by the European Commission.
In April 2011, Michel was recruited at ITER Organization.
Michel also teaches science communication at the Free University of Brussels and is a member of the scientific committee of the international PCST network (Publication Communication of Science and Technology). As a scientific journalist and writer, Michel Claessens has published 250 articles and 9 books covering science communication and several aspects of science and technology.
Head of Communications at the ITER Organization