Speakers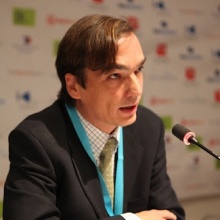 Thomas Missong
President of the European Association of Credit Rating Agencies (EACRA)
Thomas Missong is the President of the European Association of Credit Rating Agencies (EACRA), registered in Paris, France. He has been working as an independent consultant since December 2008 with a specific focus on Rating Analysis and Financial Advice. He also conducts Corporate Credit Risk Seminars with several partners.
Prior to that Thomas was Executive Director of Triple A Corporate and Rating Advisory, a 100% subsidiary of UniCredit Bank Austria in Vienna, acting as communication channel between the bank, the bank clients and the international rating agencies.
In the past he worked as a project manager in Bank Austria Creditanstalt in the Energy and Utilities team in Vienna and as project Manager for Lyonnaise des Eaux, the leading global water utility, in Paris.
Thomas Missong has a Master's degree in European Political Affairs from the College of Europe in Bruges and holds a Magister in Business Administration from Wirtschaftsuniversitat in Vienna (with focus on Capital Markets).
At present Thomas is working on projects to improve the collaboration of rating agencies across Europe and assists clients in their relations with external rating agencies.
President of the European Association of Credit Rating Agencies (EACRA)