Speakers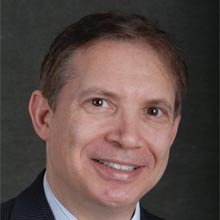 Marshall Sponder
Web Analyst, SEO and SEM expert, blogger @ WebMetricsGuru.com
Marshall Sponder is an independent Web Analytics and SEO/SEM specialist working in the field of market research, social media, networking and PR. He provides digital data convergence generating ROI and develops data metrics, KPI's and dashboards that drive businesses by setting and evaluating benchmarks. For nearly a decade now Marshall has been influencing the development of the industry, lately focusing on Social Media Metrics.

He also possesses considerable in-house corporate experience as a group leader at IBM and Monster, combined with contract work at Porter Novelli PR, small businesses and start-ups. He has been consulting various B2B clients, New York Times, US Magazine, TheNewMarket, Havana Central, and many architects & digital ad agencies, including The House Designers and Alan Mascard Homes. He has also provided real time web tracking and attribution metrics for large brands such as Gillette, Laughing Cow, etc.

He is Board Member Emeritus at the Web Analytics Association and Member of the Search Engine Marketing Professionals Organization (SEMPO).

Marsahll is involved as a Contributor Columnist for Entrepreneur Magazine, VentureBeat, and My Customer. He is also the author of 3 popular blogs:Web Metrics Guru, The Analytics Guru, and Art New York City, with combined readership of 11,000 unique visitors per month and 4000+ Subscribers.

He developed a Social Media Metrics Program for Porter Novelli PR and ran the Social Media Committee at the Web Analytics Association while initiating the first standards work for Social Media Metrics. He also created online marketing plans for musicians, visual artists, entertainers and he utilized analytics for strategic media planning, including content generation and market segmentation.

As a Senior Web Analyst in the Insights Group at Monster Worldwide Inc., Marshall provided site analytics for Monster.com products and channels including Affinity Labs, Military.com, Fastweb.com, MonsterTrak.com, Jobs.com, and Monster International Sites. His Comscore Media Metrix Audit for Monster Worldwide managed to save the company 0K over the fiscal year and his SEO/SEM Dashboard saved potentially over 128K per month.

As a Web Analyst he provided site analytics & Seibel data for IBM.com's Virtual Business Center, which resulted in .6 M of identified revenue opportunity for IBM's effort in Second Life Virtual World. He also developed brand monitoring dashboards for web effectiveness, executed scorecard of the IBM Pressroom, and combed Marketwise metrics on Press Release distribution with IBM site analytics, thus showing the pressroom team, for the first time ever, the value of their press releases. In the past he consulted UNIX, Reuters-Lipper, Prudential, Citibank, Barclays Bank, Crossbar/Citibank, and SIAC.
Marshall holds an MA in Media Studies form the NY Institute of Technology and possesses a Certificate of Marketing Management from the Baruch College, a NY Continuing Education Division. He is an active blogger and social media networker.
Web Analyst, SEO and SEM expert, blogger @ WebMetricsGuru.com