Speakers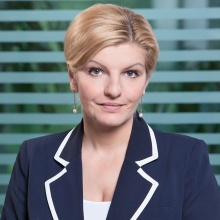 Angela Gracheva
Deputy Director General, SPN Communications (Russia)
Angela has more than 15 years of experience in the field of Marketing, Financial, Corporate and Social Communications. She entered TOP-10 of the best communications directors in Russia (Russian Association of Directors of Communication and Corporate media, 2015), TOP-30 of the best Russian PR directors (The Career Magazine, 2012).
She is a member of the Expert Council of the Media Manager of Russia Award. Before joining SPN Communications Angela has worked in a number of major companies, including URALSIB Bank (Vice President of Public Relations), Philips Russia (Director of Consumer Lifestyle), Mikhailov & Partners (Head of the Group of Financial and Corporate Communications, Director for Sponsorship Projects, Board member).
Angela Gracheva graduated from the Moscow State University of Economics, Statistics, and Informatics (MESI). She has a PhD in Economics.
She also holds an MBA degree from the Kingston University Business School.
Among the clients: Ministry of Education of the Russian Federation, Committee for Tourism of Moscow City, The Russian Olympic Committee, The Russian Paralympic Committee, MTS, Nidan, The U.S. Russia Investment Fund, AVK Polypharm Investment Company, Investment Group "Russian Funds", Association of Institutional Investors, Industrial Development Fund, etc.
Deputy Director General, SPN Communications (Russia)