Speakers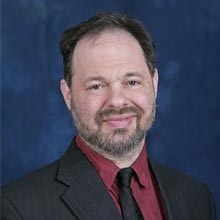 Shel Horowitz
Green Business and Marketing Strategist at GreenAndProfitable.com
Shel Horowitz has been involved in environmental and social change movements his whole life, beginning with a one-toddler action against smokers at his parents'party at about the age of three.
A veteran of the 1977 Seabrook occupation, his first book, written when he was only 22, was about why nuclear power makes no sense. His award-winning sixth book, Principled Profit: Marketing That Puts People First and forthcoming eighth book, Guerrilla Marketing Goes Green: Winning Strategies to Improve Your Profits and Your Planet (co-authored with Jay Conrad Levinson) demonstrate to the business community that environmental and social responsibility, high standards of ethics, and a cooperative attitude are not only the right thing to do, they're also profitable strategies for business success.
Shel is also the author of several books on frugal marketing and one on frugal fun, as well as the e-book Painless Green: 110 Tips to Help the Environment, Lower Your Carbon Footprint, Cut Your Budget, and Improve Your Quality of Life-With No Negative Impact on Your Lifestyle. He is directly responsible for the first nonsmokers' rights regulations in Northampton, Massachusetts (USA), and for the defeat of a large and inappropriate mountaintop development in his current home town of Hadley, Massachusetts.
Green Business and Marketing Strategist at GreenAndProfitable.com