Speakers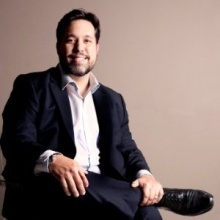 Eduardo Vieira
Founder and CEO of Ideal H+K (Brazil)
Eduardo Vieira is a partner and founder of Ideal Group, a holding company created in partnership with WPP (the world's largest communications conglomerate) that controls in Brazil the operations of two agencies:
Ideal H+K Strategies and Ogilvy Public Relations.

Vieira is currently recognized as one of the greatest Brazilian entrepreneurs of the new generation, with much prominence in Communications & Digital Media. He is considered by the market an expert in Reputation Building and Public Relations, having led local (Brazil),regional (Latin America) and global communication jobs for dozens of Fortune 500 companies.
Founder and CEO of Ideal H+K (Brazil)