Speakers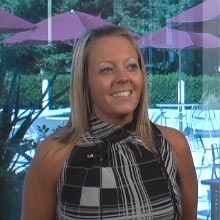 Melissa Keklak
Public & Celebrity Relations Manager at Casio America, Inc.
Melissa Keklak is the Public/Celebrity Relations Manager for Casio America, Inc., where she oversees all public and celebrity relations across all divisions, internal and external communications and national shows and events.
During her tenure at Casio America, Inc., she has been charged with revitalizing the Casio brand by developing strategic public relations programs to create awareness and excitement among all product categories and position them as leaders in their industries. Keklak has also been appointed the company spokesperson on all celebrity relations efforts. Melissa has appeared on various broadcast segments on behalf of Casio including Good Morning America, Extra!, and Fox Business News.
Melissa is also responsible for handling the entertainment relations for Casio America, more specifically for their timepieces, digital pianos and cameras.
Before joining Casio America, Inc., Keklak was an Account Executive for The Sherry Group, a New Jersey based public relations agency. She managed media relations and project management for Fender Footwear, Wenger, Wilson Golf, Higher One and State Fair Meadowlands.
Melissa is an active member of the Public Relations Society of America (PRSA). In 2006, she was selected as one of PR Week's top ten rising stars of the PR industry. Melissa received a Bachelor of Arts in Communication as well as the completion of the International Communications study abroad program in Italy from The University of Scranton. Keklak also served as president of the university's Public Relations Student Society of America.
Public & Celebrity Relations Manager at Casio America, Inc.