Speakers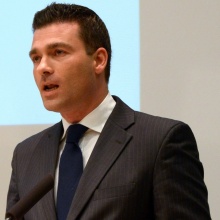 Diego Gilardoni
Global Business and Communication Consultant, and Author (Switzerland)
Diego Gilardoni, a former journalist turned international consultant with experience in Europe, US and Asia, operates at the intersection of communication, business, and global affairs.
He advises international companies faced with the communication and cultural challenges associated with operating in an increasingly complex global business environment. He is also an accomplished international keynote speaker specialized in global business and international affairs.
An expert on China, where he has worked as a business advisor, he is the author of the book "Decoding China" (Itim International, 2017). Last year he was invited by the China's Mission to the EU in Brussels to participate to a panel on China's reputation and soft power strategies.
He has just completed a Post-Graduate specialization in Global Business at the University of Oxford's Said Business School with a thesis on reputational risks and crisis communication.
Check also his TEDx Talk.
Global Business and Communication Consultant, and Author (Switzerland)