Speakers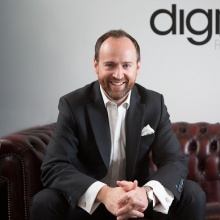 Dave King
Founder and CEO of Digitalis (UK)
Dave King has spent 20 years advising corporations, governments and high-profile families on online communications, reputation and risk. He founded and runs online reputation management and intelligence business Digitalis, a unique technology firm monitoring and mitigating online risk globally for high-profile political, commercial and private individuals. Having built and sold digital marketing agencies during the booms in each of web development and search engine marketing, he has advised a great many global organisations (public and private entities) on their digital strategies. He is also called upon by UHNW, FTSE, Fortune and governmental advisors in the context of cyber or reputational crises.
Dave King is legally trained and a highly regarded authority in the digital sector, often speaking publicly on the areas of online reputational risk, cyber security and other emerging areas. In the education sector he advises on child safety online and his recent work on countering terrorist recruitment online with the Centre on Religion & Geopolitics has been well received by governments in several countries.
As well as regular commentator in the media (BBC, SKY, FT and other mainstream newspapers), Dave King was recognised by the Evening Standard as one of 2017's 1000 Most Influential Communicators. He is also listed in Spears 500 and the Spears Reputation Index.
Founder and CEO of Digitalis (UK)