Speakers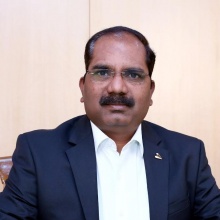 Sandeep Malavi
Deputy Municipal Commissioner, PRO, Thane Municipal Corporation (India)
Highly qualified with post graduate degree in journalism and mass communication and in Law, MBA in advertisement and Media, MBA in Management and also completed an advance post graduate diploma in urban management. He is a strategic thinker and global mindset corporate communication, PR and media influencer. He is passionate in creating the right impact, while also leading and enhancing teamwork.
As a communication leader with 25 years+ extensive experience in hard core journalism with vernacular and English newspapers, Government  PR, communication, image building, crisis management, media relations and media management, advocacy, social and digital media and events,he has developed outstanding all-round skills.
As head of IEC (Information, Education and Communication), PR and Communication at National AIDS control programme, a world bank project, Govt. of India and Govt. of Maharashtra and then in Thane Municipal Corporation, formulated communication strategy for Government for image building when no one had even thought of Branding and image building in urban Government sectors. he was also responsible for streamlining communication strategy and launched vast social and environmental campaigns through all forms of communication.
His efforts are recognised at national, international level by apex communication and PR organisations. His outstanding work in PR and communication is appreciated by Govt. of Maharashtra and Govt. of India. Received  the award for 'Excellence in PR Association of Business Communicators of India. His work in social and environment communication by MEDHA, Govt. of Maharashtra. Times of India, Maharashtra Pollution Control Board. He has received many best PR awards for his outstanding PR campaigns.
He has an excellent skill of internal communication and has awarded by Smt. Shailaja Nair Foundation for the same. He is a noted writer and organiser of big musical and entertainment events. He is one of the few communication experts in Urban Governance in India known for his outstanding and innovative PR campaigns and his communication ideas.
Deputy Municipal Commissioner, PRO, Thane Municipal Corporation (India)