Speakers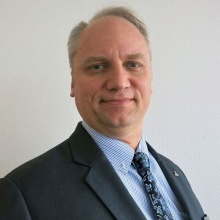 Philippe Kopcsan
Director General Switzerland, Interim CEO of GIHE Worldwide (Switzerland)
To further support the strategic mission and vision of Glion Institute of Higher Education (GIHE), the Glion board of directors appointed Mr. Philippe Kopcsan as Interim CEO of GIHE Worldwide as of January 2017. Mr. Kopcsan has over 26 years of professional experience in education and hospitality across the world including Europe, North America, and South East Asia. He will be responsible for providing overall operational leadership to GIHE Switzerland campuses, to drive and deliver further innovative strategies in collaboration with the GIHE Senior Leadership team.
Prior to joining our organization, Mr. Kopcsan held leadership positions in different organisations, as Campus Director for INSEEC in France and previously to INSEEC, he led strategic developments for Cordon Bleu encompassing academics, operations, marketing and enrolment. His area of expertise is developing and growing education institutions in international, and complex markets. Mr. Kopcsan holds a MBA from ESSEC international business school, he is a French national, and is fluent in both English and French.
Reporting to the board of directors in his role as Interim CEO of GIHE Worldwide, Mr. Kopcsan will be responsible for the overall strategic leadership of Glion's global expansion, as well as its annual financial goals and objectives. Mr. Kopcsan is committed to showcasing Glion as a customer-focused trusted quality higher education provider that is customer-focused.
Mr. Kopcsan believes that "Glion graduates are shaping today's world to make a better tomorrow."
Director General Switzerland, Interim CEO of GIHE Worldwide (Switzerland)