Speakers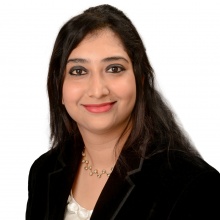 Sukruti Narayanan
WCF Organizing Team Member, Founder & CEO of The Spark Icon (India)
Communication Professional having a strong interest in Understanding and creating brands as an organisation and as an Individual.
Sukruti believes in unique identity that everything and everyone possess. Identity is the one which makes everyone stand a class apart and projects you as a leader.
She is part of the WCF Family as a Global Manager for the C4F Awards and the Producer of the StartUp Day for 2017.
Member of the Editorial Team of "PreSense" - India's first and the Oldest Online Magazine focussed on Spreading Positive Vibrations through Journalism.
Member of the Organising Committee of "Sansad Ratna Awards"- An Awards constituted to felicitate the Top Performing Member of Parliament (MP's).
Co-Founder of Robotics and Artificial Intelligence Foundation (RAIF).
WCF Organizing Team Member, Founder & CEO of The Spark Icon (India)