Speakers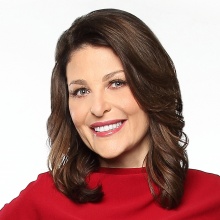 Catherine Hernandez-Blades
Senior Vice President, Chief Brand and Communications Officer, Aflac (USA)
A recognized change agent with more than two decades of global leadership experience, Catherine is an established thought leader on corporate reputation, corporate social responsibility and ethics. Under her direction, Aflac's Corporate Communications department uses modeling, technology and hard data to drive communications strategy and implementation, helping to achieve measurable return on reputation (ROR).
Throughout her career, Catherine has developed communications and corporate social responsibility (CSR) strategies and programs that drive change, deliver impact and, ultimately, lead to business success. Since joining Aflac in 2014, Catherine has completely revamped the company's CSR initiatives to increase their effectiveness and engagement. In 2016 alone, 1.4 billion impressions were achieved on Aflac's CSR programs through editorial media engagements.
In 2016, she shared insights on maximizing ROR and its impact on a company's reputation and bottom line at industry events, including Ragan, Ethisphere, Reputation Institute and PRWeek. She will serve as chair of The Seminar in 2018, is a member of the Page Society and Communications 50/C50, and serves on the Communications Advisory Board for the Ethisphere Institute. She has been a contributing author for several books, including most recently "The World's Foremost Authorities on Marketing - Top CMOs Share What They Know Best," "Superbrands" and PR News' Corporate Social Responsibility Guidebook.
Senior Vice President, Chief Brand and Communications Officer, Aflac (USA)