Speakers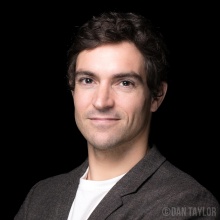 Charlie Graham-Brown
CFO of Seedstars World
One liner: Charlie joined the founding team of Seedstars World as CFO in the early days to grow the company's coverage and impact to over 65 emerging markets.
Full bio: Charlie started out as a mechanical engineer and thought that working on projects like the A380 at Airbus would keep him entertained but quickly realised it wasn't for him. He jumped tracks by going through an MBA at the Collège des Ingénieurs in Paris that led to Geneva and into impact investment management with BlueOrchard. The emerging and developing market focus got Charlie traveling and closing deals in 20+ countries across Africa, Asia and MENA. Still being an engineer at heart, with a love of building things, he started his own company before connecting with Seedstars World, which had just done its first year and knew that was his calling! Charlie is now managing the strategy and operations of the company through its incredible growth phase from just 20 countries when he joined to over 65 in 2016. Responsible for the startup screening, analysis and the growth program, he has accumulated deep knowledge of trends in technology in emerging markets.
Past experience: After and early experience with Airbus, Charlie become an MBA and CFA charter holder leading to six years of experience in innovative financial institutions. Working as an investment officer for four years at BlueOrchard Finance, he analysed and invested in microfinance institutions across Africa, MENA and Asia.
Education: Charlie studied at The University of Leeds, UK with a year at the Georgia Institute of Technology, USA and holds a Master of Engineering First Class Honours degree. He transitioned into finance following an MBA at the Collège des Ingénieurs, Paris and became a CFA charter holder
Speaker: Charlie has participated in several conferences around the world such as Le Hub, Paris (Mar 2015), WebSummit, Dublin (Nov 2015), BPIFrance, Paris (Nov 2015), SEIF, Zurich (Jan 2016), Pioneers, Vienna (May 2016).
The unknown: For several years Charlie compete on the amateure triathlon circuit which culminated with him becoming the world vice champion in 2013, just behind the Mexican ex-olympian! He "retired" early but remains a fanatical skier, runner and surfer.