Speakers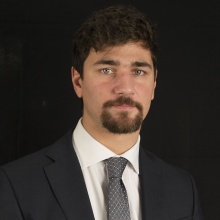 Michele Mandelli
Senior Executive, Monitor Deloitte Strategy Consulting (Italy)
Michele is a Senior Executive at Monitor Deloitte, where he focuses mainly on the banking industry.

He has lead several business growth initiatives as well as strategic planning including bank startups, design of target operating models, ops transformation strategies, launch of new products, boost of digital channels, revamping of sales networks, optimization of branch location and format, and increase of sales effectiveness.

He boasts strong experience in digital banking and has helped tier 1 banks in applying new business models based on blockchain, social media and omnichannel.
Senior Executive, Monitor Deloitte Strategy Consulting (Italy)