Speakers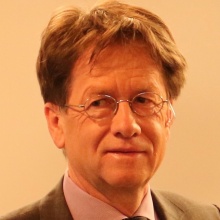 Werner Bartl
Correspondent for European news channels, Vienna (Austria)
Werner Bartl (58) previously worked as an Editor in chief for the Austrian Broadcasting Corporation (ORF) and editoral director for the Pro7Austria News Channel.
Today he is working as correspondent for European news channels in Vienna. He reported live from major events like the presidental election 2016 at the Hofburg Palace in Vienna.
Bartl joined presidental trips and provided live analysis and fact checking from meetings with President Wladimir Putin at Kremlin and Hassan Rohani at the presidential palace in Teheran.
He has been travelling with many politicians abroad and was confronted with fake news on high political level.
Correspondent for European news channels, Vienna (Austria)