Speakers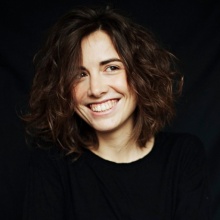 Serafima Gurova
Founder and CEO of RODNYA Creative PR Studio (Russia)
Serafima is the founder and CEO of RODNYA, a Creative PR Studio that has a conceptually new approach to communication, making every creative idea newsworthy.
Serafima's most newsworthy projects include:
Sponsorship of the Solar Eclipse for Axe Black brand
Roar for Life campaign for Martini brand
Partnership with international hit-singer Kiesza for Essa brand
Launch of a real Space Rocket for Barni brand
Before Serafima founded her own PR Studio, she was heading PR Department of the R&I Group for over 5 years. During her career with R&I, PR Department increased revenues and became a reliable revenue generator for the whole agency. Also Serafima had a privilege of adding major international brands to agency's portfolio, including SWATCH, Rexona, Lipton, Dyson, William Lawsons, AXE, Martini etc.
Serafima is also a notable member of the advertising community holding several international industry awards, including "White Square", "Silver Mercury", RuPoR, Epica, Golden Hammer, PRAVDA Awards, Cristal festival.
Serafima is also an independent expert of ICCO (International Communication Consultancy Organisation) and she is passing the torch of PR knowledge to the future industry stars through teaching and co-curating the PR faculty at the Wordshop, Academy of Communications, supervised by BBDO.
Serafima holds an MA degree in Public Relations from the Moscow State University.
The most respected events Serafima was attended as a speaker are:
2014 The Baltic PR Weekend "Why do PR people should be creative and who can we can win the creative battle with ad men?"
2015 Moscow PR Day by RASO "How clients should think to be ready to buy  creative ideas from PR agency?"
2016 Russian Internet Forum "Mix or die. Creasintez is the new approach for developing the creative PR Ideas"
2016 Wordshop Academy "Chasing for the right source of information. How to make creative ideas efficient and resonance?"
2016 Red Jolbors Fest "Advertising BORSH or how PR can survive"
Founder and CEO of RODNYA Creative PR Studio (Russia)