Speakers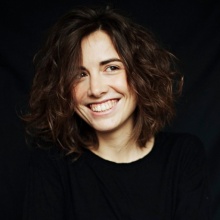 Serafima Gurova
CEO & founder of RODNYA Creative PR Studio (Russia)
She has been working in the communication industry since 2008.
She started her career in The Walt Disney company PR department. In 2009, Serafima switched onto the agency side and moved to R&I Group, where she launched the PR department in 2010. During her career with R&I, the PR department became a reliable revenue generator for the whole agency.
Since 2015, Serafima has been developing her own PR studio: RODNYA, which boasts a conceptually new approach to communication – making every creative idea newsworthy.
Serafima is a notable member of the advertising community, holding several international industry awards, including Cannes Lions, Epica, EFFIE, Cristal, Golden Hammer, White Square, Silver Mercury, RuPoR, and PRAVDA Awards.
Serafima is also an independent expert of ICCO (International Communication Consultancy Organisation) and Member of WCFA (World Communication Forum Association).
She is a teacher and co-curator of the PR faculty at the Wordshop Academy of Communications (Russia).
CEO & founder of RODNYA Creative PR Studio (Russia)