Speakers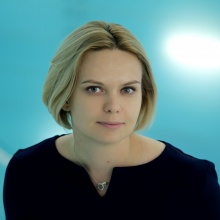 Ksenia Trifonova
VP Business Development, CROS Public Relations & Public Affairs (Russia)
Ksenia has been in communications since 2003 and worked for Russian and international communications agencies.
In CROS she is responsible for the company's positioning and its promotion in the key market segments. She is developing projects for new clients, as well as building a knowledge base and knowledge transfer system inside the company.
Ksenia is a Vice-President of RASO (Russian Association of Public Relations) in charge of the educational branch and organizing trainings for press offices, as well as e-learning projects.
She is a member of the expert council of the Silver Archer National Award for Public Relations.
Ksenia graduated with honors from the Department of History, Political Science and Law of the Russian State University for the Humanities.
VP Business Development, CROS Public Relations & Public Affairs (Russia)