Speakers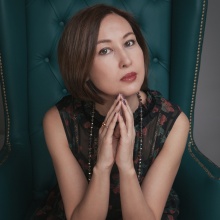 Assel Kozhakova, DIPM MCIM
Founder & CEO of Red Point Kazakhstan (Kazakhstan)
Professional Postgraduate Diploma in Marketing
Assel has extensive experience at large transnational companies: Coca-Cola, Microsoft Kazakhstan (as Chief Marketing Officer), General Motors (Deputy Head Office, marketing and PR Director Kazakhstan, Azerbaijan, Georgia, Armenia), Beeline – Head of PR.
In 2010 -2012 she was a Communications Director and author of communications strategy of EXPO 2017 Astana during bidding campaign. She subsequently joined EXPO 2107 as a PR and Marketing Director.
In 2012, Assel was awarded  "Best marketer of Kazakhstan" nomination by Eurasian Marketing Association.
In 2016 she opened Red Point Kazakhstan LLP, a boutique communications agency, specializing in marketing and PR (IT, telecom and horeca).
Assel is the author of numerous articles and publications, including 2013 bestseller in Kazakhstan «Time Hostess. Time-management at home».
Assel is a frequent speaker at various conferences, forums, as well as guest lecturer at Nazarbayev business school and Eurasian University.
Founder & CEO of Red Point Kazakhstan (Kazakhstan)