Speakers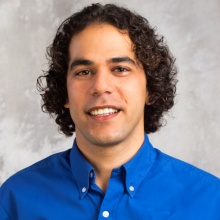 Gabriel Abed
Co-Founder & CEO, Bitt.com (Barbados Islands)
Gabriel, a Barbadian national, began exploring cryptocurrencies, and their underlying Distributed Ledger Technology, during his undergraduate study as early as 2010. An alumnus of the University of Ontario he received a Bachelor of Information Technology specialising in Cryptographics and Network Security. Enthralled by the potential of cryptocurrencies, and conscious of the revolution unfolding around him, he became an early adopter and lifetime evangelist. He capitalised on his 15 years of experience working in the software and technology field, founding BitEdge with its subsidiaries: Caridot (the largest and leading Caribbean domain name registrar) and websites.bb (a leader in custom website designs).
Bitt, his latest and most groundbreaking journey, is a FinTech company built around the twin pillars of global connection and financial inclusion. Gabriel is Co-founder and CEO and believes that Bitt offers unprecedented solutions to disruptive regional issues from remittance payments to providing much-needed access to e-commerce solutions. With a significant multimillion dollar injection from Overstock.com, the desire, grit and metal that Gabriel embodies has been recognised by global partners. Gabriel is now perceived as the leading regional advocate and authority on digital currency.
In February 2016, Bitt broke new ground by launching a digitised version of the Barbados dollar. The first ever global example of a digitised fiat currency being approved and embraced by a central bank. To date Gabriel has spoken at the Richard Branson's Blockchain Summit, the United Nations, the IMF and World Bank, the Commonwealth Secretariat, the regional ITU conference, the Barbados International Business Association and the University of the West Indies. Gabriel Abed is 30 years old.
Co-Founder & CEO, Bitt.com (Barbados Islands)