Speakers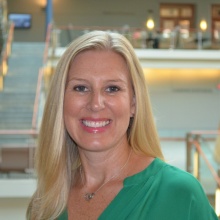 Rebecca Heino, Ph.D.
Executive Director & Senior Lecturer: Communication division, School of Professional Studies at Columbia University (USA)
Dr. Rebecca Heino is the Executive Director and Senior Lecturer for the Communication division of the School of Professional Studies at Columbia University. She is responsible for the Master's programs in Strategic Communication, Narrative Medicine and the Executive Master's in Strategic Communication.
Previously she was a Teaching Faculty of Management at the McDonough School of Business at Georgetown University and continues as an affiliate.
Dr. Heino teaches strategic courses in numerous business communication fields, including team leadership, management communication, and social and cross-cultural intelligence. Her work with executives on effective administration, emotional intelligence, conflict management, and cross-cultural fluency spans five continents, having taught in multiple countries across North America, South America, Europe, Asia, and Australia.
Several of Dr. Heino's executive clients include Nextel International, International Finance Corporation, Rio Tinto, Nigerian Institute of Management, AARP, and the Industrial and Commercial Bank of China. Dr. Heino has also led leadership development sessions for companies such as KPMG, Goldman Sachs, CoStar, Justice, AOL, Pfizer, and GlaxoSmithKline.
Executive Director & Senior Lecturer: Communication division, School of Professional Studies at Columbia University (USA)