Speakers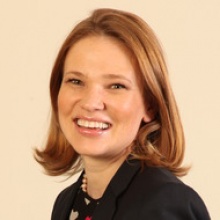 Maria Mordvinova
Deputy Head, Department of integrated communications, National Research University - Higher School of Economics
Maria is a former director of international relations at CROS - Public relations & Public affairs. During 9 years of professional experience in Public Relations, she has completed projects in areas such as crisis management, Litigation PR, FMCG. Maria is an expert in the field of international Public Relations.
Currently, Maria is also keeping the position of head of BA program -«Advertising and Public relations». She also oversees student internships in leading agencies. Involvement of students in the professional sphere creates a new generation of managers in communications. Extensive experience in PR and communications allows Maria to find new forms of cooperation between education and business spheres.
Her area of interest in academic track is healthcare communication.
Deputy Head, Department of integrated communications, National Research University - Higher School of Economics