Speakers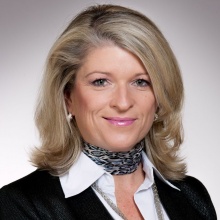 Fabienne Rollandin
Executive Director External Relations, Glion Institute of Higher Education
Fabienne Rollandin is an expert in the field of hospitality business education, marketing and communication, public relations, market research, project management and has a long professional track record with both hospitality businesses and higher education institutions.
She currently serves as Executive Director External Relations at Glion Institute of Higher Education, a world-leading hospitality business school in Switzerland and the UK. In this role, she represents the school to external stakeholders and internal partners, driving both enrolment and recognition of the institution on a global level. During her 15 year tenure with Glion, she held several roles in the areas of industry partnerships, career placement, alumni relations, product development, market research, marketing and communication.
Before joining Glion, Fabienne held several management positions in public relations, sales & marketing, hotel development departments with Hyatt Hotels in Switzerland, the UK, Indonesia and Dubai.
Fabienne holds a hotel management diploma from Glion and an MBA degree with a concentration in services management awarded by Endicott College and Glion.
Holding both the Swiss and French citizenship, Fabienne is fluent in French and English. In her free time, she enjoys cooking, fitness, skiing and traveling.
Executive Director External Relations, Glion Institute of Higher Education