Speakers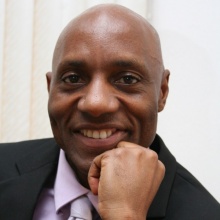 Philip Osagie
Global PR Strategist for JSP Communications & Specialist Writer (Nigeria)
Dr. Phil Osagie is the Global Strategist of JSP Canada and JSP Communications Nigeria, one of the leading marketing communications agencies in Africa. He holds a Masters degree in Global Marketing from Anglia Ruskin University and a PHD in International Business Management.
He is a global marketing communications, PR specialist and an expert on the African market of the industry. He is also a faculty member lecturing on PR strategies at the School of Media & Communications of the Pan Africa University (Lagos Business School), and an associate of the IESE Barcelona Business School.
Over the last 20 years, he has developed PR strategies and campaigns within Nigeria for some of the world's most admired brands and corporations, including: GTB Bank, Apple, Emirates Airline, NOKIA Solutions, P&G, Chevron, FedEx Red Star Express, and Olashore International School.
Phil Osagie is also an adviser to several CEOs and blue chip corporations. He has a deep understanding of international marketing, global communications and the PR business in Africa.
He is a regular speaker and faculty on PR strategies, economic outlook and branding. He recently presented a paper at the University of Toronto focused on "Experiencing Development in Africa."
Listings and Associations:
· International Association of Business Communicators (IABC)
· PRCAN - Public Relations Consultant Association of Nigeria (past president)
· Canada South Africa Chambers of Commerce
· Listing on Stanford's Who Is Who (2013)
Phil Osagie is involved in philanthropy work and has a personal philosophy of 'changing the world, one day at  a time.' His particular area of focus is helping the blind and he is an Executive Board Member of the African Blind Restoration Foundation.
Global PR Strategist for JSP Communications & Specialist Writer (Nigeria)