Speakers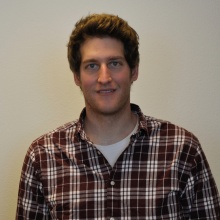 Nuot Andrea Lietha
Head of Corporate Communications / Head of Market & Product Communications at the Destination Davos Klosters (Tourism Office)
Nuot Lietha, aged 32, holds a Master of Law degree from the University of Zurich and a federal degree for a Swiss Ski instructor.
He grew up in Davos, attending all School levels. In 2004 he passed the standard qualification for university entrance AND In September, 2004, he started media and communications science studies at the University of Zurich. After a work-brake during the summer of 2005 in Queenstown, New Zealand, he changed the main subject of his studies to Law.
From 2008 to 2009 Nuot spent an exchange semester at the University of Oslo, Norway. In 2011 he completed his Studies, receiving a Master of Law diploma from the University of Zurich. From January to November in 2012 he worked for a PR agency in Zurich.
Since December 2012 he is the Head of Corporate Communications / Head of Market & Product Communications at Destination Davos Klosters. In his work he functions as the media representative for the Destination.
Each year Davos Klosters hosts around 300 journalists from around the world who are on press trips to the Destination. Nuot and his team travel to media gatherings in their main markets and also plan and send out press releases and seasonal media information. The Davos Klosters team does researches for Storytelling, hosts their own social media platforms and are responsible for the editorial content.
Head of Corporate Communications / Head of Market & Product Communications at the Destination Davos Klosters (Tourism Office)