Speakers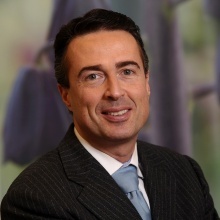 Lorenzo Brufani
Founder & CEO of Competence Communication (Italy)
Lorenzo Brufani has 20 years of experience in Corporate & Marketing Communications working as Director in 3 different international PR networks based in Italy and for some key Italian companies.
He is keen on helping multinationals or local small-medium companies to design integrated online/offline communication plans based on creative story-angles and on business-oriented contents and supporting organizations in properly managing reputation issues such as social media crises or traditional stakeholder attacks - journalists, employees, politicians, etc.
Mr. Brufani's professional skills are grounded on 4 pillars:
a) PR & Media Relations: from strategy to action, from print to online media
b) Crisis Management and Online Reputation Building 
c) Social Media Marketing & Multimedia/Digital Comms Projects
d) Strategic Consulting (Internal & External Communication Plan Design & Top Managers Trainings/Strategic Advisory)
For the past 12 years he has been teaching and lecturing managers (MBAs & Masters) and grad students at the Il Sole 24ORE Business School and more recently at the IED European Design Institute of Milan and LUISS University Business School in Rome.
He was one of the first Italian interns at CNN Washington Bureau in 1994 and graduated with first class honors in Political Science at LUISS University in 1992 (Rome). Mr. Brufani also has a post degree specialization in Journalism.
For 5 years Mr. Brufani has been the Spokesperson for TripAdvisor in Italy and, therefore, has solid experience in User Generated Content platform management. His own agency - Competence (since 2008), is the local PR & Social Media Agency for TripAdvisor and has also been supporting other international travel companies such as the e-commerce last-minute booking company Hotel Tonight, Finnair and NH Hotels.
Among the 60 companies Mr. Brufani has been pleased to support in his 20 years of Comms Consultancy are also Banks (Cariparma), Food & Beverage companies (Coca-Cola,Kellogg's), Healthcare multinationals (Henkel, Multicentrum, Roche Diagnostics), ICT global players (LinkedIn, Symantec, Verizon,Visa), Entertainment groups (Activision, Disney, Hasbro, Warner Bros), and Oil & Gas companies (Cofely-GDF Suez, MOL Group, TotalErg).
Founder & CEO of Competence Communication (Italy)