Speakers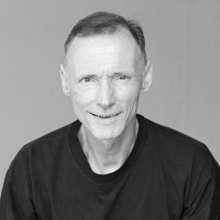 Joerg Winkelmann
CEO & Founding Partner and Brand & Culture Change Advisor of Ming Advisory
Joerg Winkelmann is a curious and pragmatic citizen of the global world. Having grown up and lived in different continents, has given him a keen insight into what moves people and cultures. With more than 30 years of experience in Branding, Marketing & Communications, he has driven culture change in local and global organizations top down and bottoms up. Through coaching current and future generation leaders, he knows how to build strong organizational capabilities, and enable a workforce through times of profound change at large scale and across different geographies. He knows what it takes to take a brand and design strategy from a 360 degree concept to a reality where people and organizations live their values and behave authentically to ensure coherent brand experiences and enduring financial success.
After graduating from university, Joerg Winkelmann worked for a short period as a journalist for the German business daily Handelsblatt, before joining IBM as a Press Officer in 1983.
After a series of junior and senior management assignments across different disciplines at local and international levels, he was appointed Director of Public Relations for IBM Europe/Middle East/Africa (EMEA), based in Paris, in 1993. In the following years he became deeply involved in the design and implementation of IBM's re-branding around "e-business" and drove a profound re-orientation of its communications function across the region.
In 1997 he was appointed Vice President Communications IBM EMEA, and five years later Vice President Communications for all of IBM's worldwide geographic and go-to-market units at the corporate headquarters in Armonk, N.Y. He joined IBM's Global Senior Leadership Team consisting of the company's top 300 executives. In the following years he became deeply involved with IBM's shift towards a modern values-based and globally integrated enterprise, and it's re-branding around "Smarter Planet". He returned to Europe in 2008, where he integrated and led Marketing & Communications at the country and European level until his retirement from the company in October 2013.
Since then, Joerg works as Brand & Culture Change advisor to senior corporate and institutional leaders from start-ups to large global organisations.
CEO & Founding Partner and Brand & Culture Change Advisor of Ming Advisory