Speakers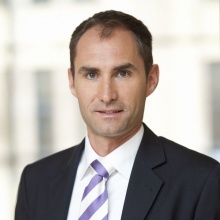 Dominic Kofner
Vice President Corporate Communications, MOL Group
Dominic Köfner joined the MOL Group management team as Corporate Communications Vice President in the beginning of 2013.
Prior to joining MOL Group, Mr. Köfner occupied various key positions in Corporate Communications. From 2010 to 2012 he was responsible for Corporate Communications and Spokesperson for Hypo Alpe Adria Group implementing a change communications process in ten countries. 

Before that he was Head of Corporate Communications & Investor Relations for MAGNAT Real Estate AG.
During his professional career, Mr. Köfner spent seven years at Brunswick Group LLP as a consultant for international communications. 

Mr. Köfner holds a Master of Arts (M.A.) in Political Economics from J.W. Goethe University, Frankfurt and is an alumnus from University of Wales Swansea, United Kingdom. He also acquired the degree of a Certified Investor Relations Officer (CIRO) at the Frankfurt School of Finance & Management.
Vice President Corporate Communications, MOL Group