Speakers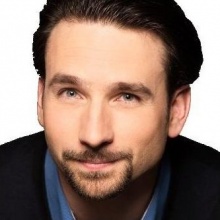 Prof. Alexander Gerber
Founder & Scientific Director of INSCICO, Professor at Rhine-Waal University
Prof. Alexander Gerber is Founder & Scientific Director of INSCICO (Institute for Science & Innovation Communication) and Full Professor for International Science Communication at the Rhine-Waal University in Germany.
Prof. Gerber advocates using and developing innovative means of communicating science and technology. Calling for an 'Open Science Communication' he focuses his research and teaching on societal responsibilities of academia, stakeholder management, policy-making and the innovation communication. At Rhine-Waal, an international university on the border between Germany and The Netherlands, Prof. Gerber is responsible for the only full-fledged 3,5-year science communication degree programme in Europe, which is entirely taught in English. On the basis of training the usual skills such as storytelling or communication management, this degree programme also covers areas such as 'public engagement' and 'scientific citizenship'. "Our graduates will be well-equipped, with both strategies and tools of trade, to succeed in an increasingly complex, demanding, or even hostile work environment", says the course leader while emphasising the importance of employability.

Before chairing the Science Communication department at Rhine Waal University, Prof. Gerber was Managing Director of the German Research Centre for Science and Innovation Communication (inscico). He continues to be Senior Lecturer for Science Marketing at Berlin Institute of Technology / TU. 

In 2011, he initiated and coordinated the first "Trend Study" on Science Communication. Until 2010 the information scientist and long-time science journalist / author / film director was Head of Marketing & Communications at Fraunhofer (ICT) for seven years, and founder and editor-in-chief of InnoVisions Magazine.

Prof. Gerber is an elected member of the Governing Board of Euroscience and chair of its Editorial Board. He was appointed to the Advisory Board of the German Hightech Press Club in 2010, has served as General Secretary of the National Society for Science & Technology Publishing (TELI) since 2011, as Chair of the advisory board of the European science communication network PLACES (FP7) since 2012, and as Chair of the Boardof Curators of the German Association of Specialised Journalists (DFJV) since 2013.
Founder & Scientific Director of INSCICO, Professor at Rhine-Waal University