Speakers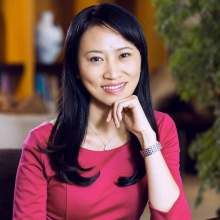 Holly H. Zheng
President of Bluefocus International
Holly H. Zheng is the President of Bluefocus International, Chairperson of International Business Management Committee at Bluefocus Communication Group. In this position, Ms. Zheng manages the Bluefocus overall business outside mainland China, covering Asia (incl. Hong Kong and Taiwan), America and Europe. She oversees the Company's global strategy and investment, drives business development, branding activities and revenue growth.
Before joining Bluefocus, Holly Zheng severed as the AVP at Marvell Semiconductor (NASDAQ: MRVL), where she lead the global marketing communications and public relation for the company. Notably, Holly Zheng was also a member of the China Leadership Team, overseeing the general strategy and business for Marvell in Greater China. Ms Zheng has extensive experiences with Fortune 500 companies in high-tech industry, especially in the field of sales and marketing, business development and strategic planning, where she has taken various management positions at Cisco, Philips and ST-Ericsson.
Ms. Zheng is also Vice President and Board of Director of NACSA ("Chinese Semiconductor and Clear-tech Association"), one of the biggest Chinese high-tech associations in America.
Ms. Zheng holds a Master's degree in Information Technology Management from the Michigan State University and a Bachelor-of-Art diploma from the Beijing Foreign Studies University. She has been selected for the Global Talents Fast Track Program at Royal Philips, and completed the certified management training at Ashridge Business School, UK.
President of Bluefocus International