Speakers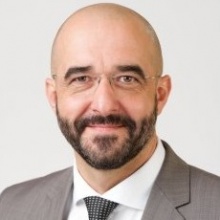 Dr. Zoltan Kovacs
International Spokesperson of the Government of Hungary
Dr. Zoltán Kovács is the international spokesperson of the Hungarian Government.
He holds a PhD degree in History from the Central European University and has gained a wide range of experience through international scholarships at the University of Oxford and the University of London for instance.
He was a Lecturer at the Kossuth Lajos University in Debrecen (1995-2000), an Assistant Lecturer (later Senior Lecturer) at the University of Miskolc (1999-2004) and the University of Debrecen (2004 to present).
He started his political career as an elected member of the Debrecen City Council in 2006 and later he was elected Minister of State for Government Communications and Public Relations (2010-2013), and Minister of State for Social Inclusion (2013-2014).
International Spokesperson of the Government of Hungary