Speakers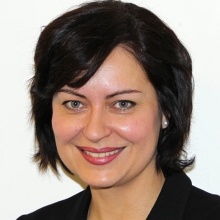 Kristina Larischova
Junior Deputy Minister of the Chancery, Director of the Public Diplomacy Department, Ministry of Foreign Affairs of the Czech Republic
Kristina Larischová's portfolio includes policy-planning as well as public diplomacy and MFA's external communication strategy. Together with Deputy Minister Petr Drulák she oversaw and managed the policy review process at the Czech MFA which transformed into the new Czech Republic's foreign policy strategy. The section she directs includes, among others, the Department of Public Diplomacy and the Press Department.
Prior to her position at the Ministry of Foreign Affairs, Mrs. Larischová focused on the topics of Czech-German relations and European integration. In Friedrich-Ebert-Stiftung in Prague she held the position of a Project Manager, between 2001 and 2014. Her responsibility lay predominantly in the fields of European Integration, Czech-German relations, as well as the regional trade union cooperation in Central Europe. Today, she serves as the co-President of the Executive Board of the Czech-German Fund for the Future. In this capacity she oversees and directs the various activities of the Fund including issues of the Czech-German historical dialogue.
During her 5-year tenure as the Deputy Director of Studies of the Institute of International Relations and later as Institute's Deputy Director, Mrs. Larischová dedicated not only to political science research, but she had the possibility to join the Czech public debate on foreign affairs as a member of the top research institute in the Czech Republic focused on international relations.
Junior Deputy Minister of the Chancery, Director of the Public Diplomacy Department, Ministry of Foreign Affairs of the Czech Republic