Speakers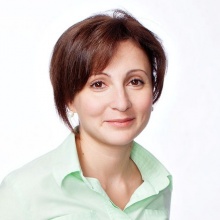 Vera Boyarkova
HR Director Leroy Merlin Russia
Vera Boyarkova has been working in Leroy Merlin Russia since 2006. She started her carrier at the first Leroy Merlin store in Russia and gradually evolved into the current HR Head of the company.
Ms Boyarkova is also one of the Members of the Board of Directors in Leroy Merlin Russia.
Prior to that, she acted as Head of HR Department in TransCreditBank.
Ms Boyarkova has a National Diploma in Law, issued by the University of the Ministry of Defence.
HR Director Leroy Merlin Russia