Speakers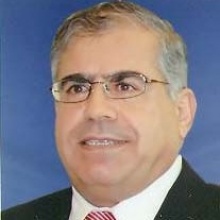 Prof. Dr. Refat Alfaouri
Director General of ARADO
Director General of the Arab Administrative Development Organization – League of Arab States, since 2007 to present. Throughout this period, he has led the organization's strategic mission in promoting administrative development in the Arab World through an effective partnership framework.
To this end, Prof. Alfaouri works with several government officials, regional organizations, and international organizations in fostering innovative and advanced strategies within the Arab region that address different aspects of administrative development.
Prof. Refat Alfaouri possesses a diversified cultural experience acquiring over 20 years of experience in Human Resources, Organizational Analysis and Strategic Planning, among other things. He carried out several consultations and projects in the field of human resource development and administrative reform for ministries, public and private agencies in the Arab regions, and published more than 20 articles and 2 books.
In addition to his position above, Prof. Alfaouri held the position of Vice President for Administrative, Academic and Quality Assurance from August 2003 to September 2007, and Dean of School of Economics and Admin. Sciences/Professor of Public Administration from 1998 to 2003.
Furthermore, Prof. Alfaouri holds several honorary positions, including member of the Higher Coordinating Committee of the Arab Cooperative Work, and member of the Advisory Board of the OECD-MENA Region.
Prof.Dr. Alfaouri holds a Bachelor of Arts degree in Administrative Sciences from Yarmouk University, Jordan 1983. He concluded his MPA in Public Administration from University of Southern California, USA in 1987 and later on obtained his PhD in Public Policy Analysis and Administration from Saint Louis University, USA in 1990.
Director General of ARADO