Speakers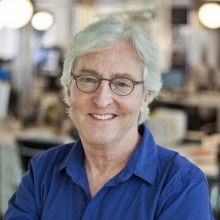 Kirk Cheyfitz
Co-CEO and Chief Storyteller at Story Worldwide
Kirk Cheyfitz is an award-winning journalist, author, editor, publisher, and serial innovator in non-traditional advertising, marketing and content creation.
Kirk is Co-CEO+Chief Storyteller at Story Worldwide, the leading content advertising agency he co-founded and runs. Story works across all media, from Twitter to TV, telling the stories of some of the world's leading marketers—including Unilever, Wyndham Worldwide's RCI division, Beech-Nut, Lexus and many more.
Kirk also is a co-founder of Detroit143, an experimental community for news and marketing services in Detroit.
Kirk's career began in Detroit, where he was a Pulitzer Prize finalist for investigative work as a reporter at the Detroit Free Press and winner of the prestigious Sigma Delta Chi Bronze Medallion for investigative reporting, along with many other national and regional journalism honours. He also has broad experience in regional magazines, having been the editor and/or president of five major titles, including Chicago Magazine.
Story has won dozens of awards to its work in print, television, web film, digital marketing and more. Story was recently named one of top-40 social media agencies in the world.
Kirk is the author of "Thinking Inside the Box," a business book published by Simon & Schuster's nonfiction imprint The Free Press. Kirk speaks and writes extensively on media, advertising and the post-advertising age. His work has appeared in Chief Content Officer magazine, PandoDaily, the Silicon Valley blog; Huffington Post; Brand Republic's social media blog The Wall; and the Harvard Business Review blog.
Co-CEO and Chief Storyteller at Story Worldwide